Comics, podcasts, and more!
WELCOME? MORE LIKE YOU'RE WELCOME.
This is SheridanAndSmith.com, the hub for all things made by creative duo Griffin Sheridan and Ethan Parker Smith, including The Amazing Friends Podcast Network! So take a look around, maybe listen to a podcast or buy some merch. Please, please, please buy some merch. 
Enjoy.
Enjoying our stuff? Consider donating to Griffin and Ethan's Patreon to help them keep the lights on- literally!
"It's like a digital tin cup that you're just rattling around. This is… Jesus…"
-Chip Zdarsky

Amazing Friends! @KenBlakePorter is back in the studio with us tonight for his second Quarterly* Reporterly! You know we'll be talking Fearless and the 8,000 things Kenny has read since last episode!

Got any questions?? Drop em below or send to @StegmanShow.

Wondering what Star Wars character Ryan is? Or what Marvel man he's meant to be with? The answer to these burning questions await you in this latest installment of STEG-MAN AND HIS AMAZING FRIENDS!
Check it out now on podcast apps, Spotify, and https://t.co/oPUDT7U8uw! https://t.co/gyVnUSMcHN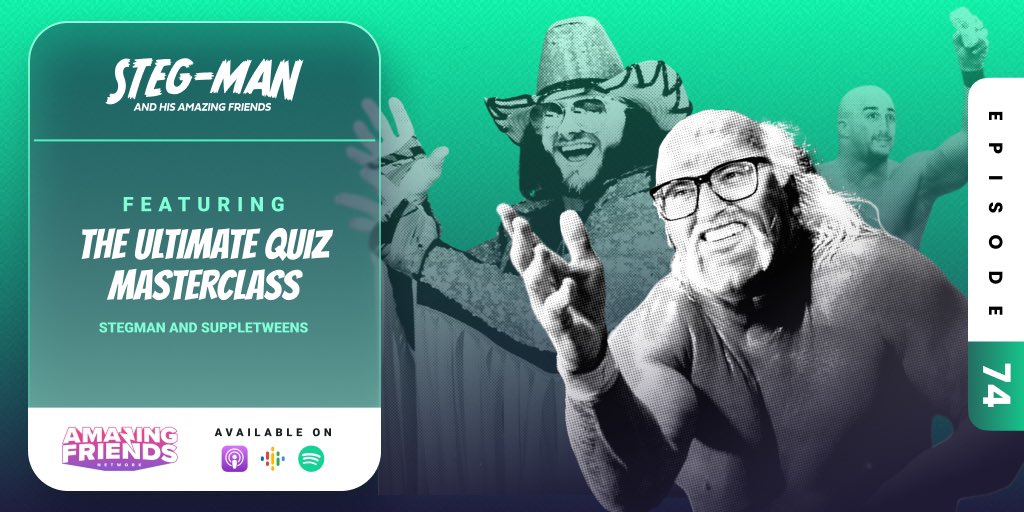 THE @SuppleBoiz MAKE A TRIUMPHANT RETURN! This episode, Griffin insists the bois discuss the MonsterVerse in light of Godzilla vs Kong's release [two months ago]!
Check it out now on podcast apps, Spotify, and https://t.co/oPUDT7U8uw! https://t.co/aifIrK925S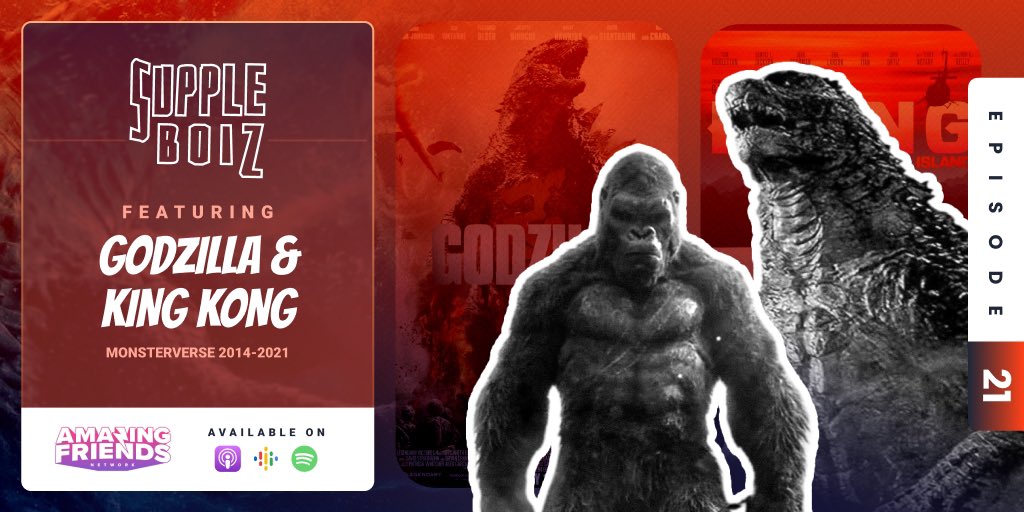 NEW EPISODE!!!
⛓🔥🦕⛓ https://t.co/phTgRYsjTr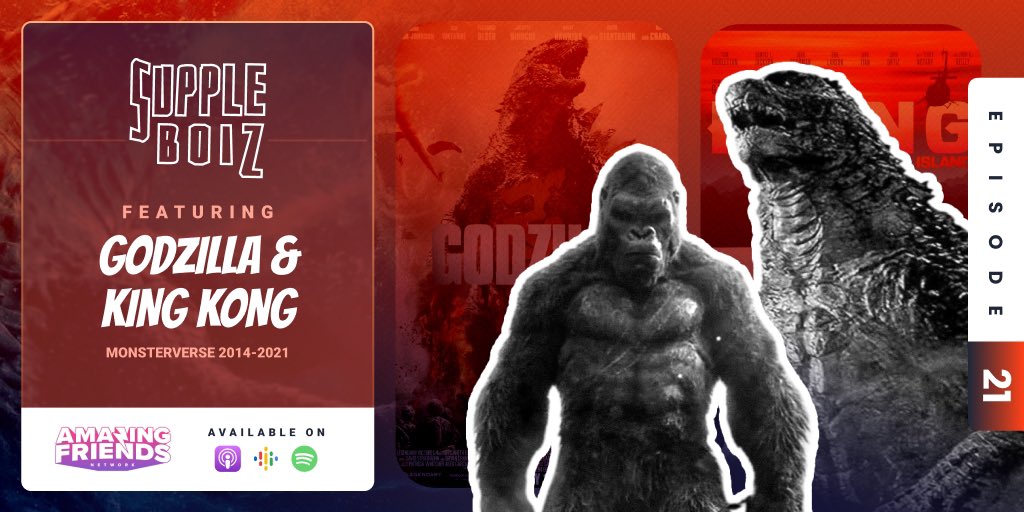 PATREON SUPPORTERS!
🔥🦕⛓
Our rescheduled Supple Hangout is in just 90 minutes, 9pm EST! We have already sent our links to the Zoom call, so DM us if you have not received yours yet!
The Boiz look forward to seeing all of your own supple faces!

PATREON SUPPORTERS!

The Boiz are caught up today (likely in some sort of narrative shenanigans), so they've got to reschedule the Supple Hangout! It's NOW happening this coming Wednesday (5/12) at 9pm EST!

I offer my sincerest apologies.
-The Supplesaurus